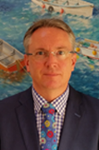 Alastair Shaw
Gerrans & Mevagissey Office
Alastair who was born in Cornwall has been an Estate Agent since 1994 after he graduated from University with a B.A. in business studies. Alastair lives on the Roseland Peninsula with his two children. Alastair's hobbies are running, kayaking and playing squash and Alastair has enjoyed taking part each year in a local car rally driving across Europe to raise money for charity.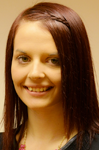 Rebecca Daddow
Gerrans Office
Rebecca was born in Devon and now lives with her family in Cornwall. She has always had a keen interest in property and after leaving school, followed in her mothers footsteps straight into estate agency. Her dedication has seen her progress to a negotiator. She has an interest in coastal, rural and village properties. In her spare time Rebecca likes to shop, eat out in Truro and regular walks in the countryside.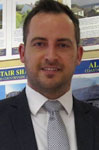 Billy Groom
Mevagissey Office
Billy grew up in the Fowey area and is passionate about Cornwall and being close to the sea. Having a keen interest in property, Billy started his career in Estate Agency within a corporate firm, soon rising through to management level. A keen philanthropist, Billy spends much of his spare time helping others, going on coastal walks with his three dogs and has a love for classic cars.
Hannah Cave
Mevagissey Office
Hannah was born in and has lived in Mevagissey all her life and therefore, has strong connections and knowledge within the local area. She began her career in Estate Agency over 8 years ago, after completing her higher education at College. Whilst working for an established independent Estate Agency she has gained a range of knowledge and experience.
Jo West
Gerrans & Mevagissey Office
Jo moved to Cornwall with her family and has lived in Mevagissey for 25 years and worked for a number of years as a Legal Secretary for a Mevagissey firm of Solicitors. In Jo's spare time she loves long countrywide walks and riding her own horses. Jo, together with her husband also runs her own local Vineyard.